Italian Stew
This is a quick recipe that can be easily expanded for any number of people. The recipe given here serves two people a light, but filling meal. It makes use of canned soup and leftover meat.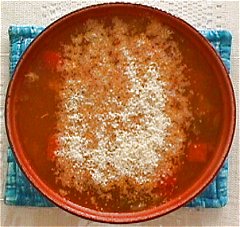 Ingredients:
Progresso Minestrone soup (other brands may work but Progresso seems to be the thickest and best tasting)
Leftover meat (cooked chicken is an excellent choice)
Handful of small pasta stars or other small pasta
Parmesan cheese for seasoning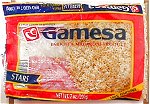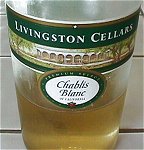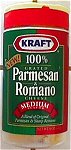 Directions:
Empty can of soup into a pan. Add about half can of water and/or wine (or mixture).
Dice leftover meat and add to soup.

Add pasta stars. The mixture should be nice and thick.

Heat and stir until boiling. The stirring is very important as the added pasta is likely to stick to the pan if you don't keep stirring.
Let simmer about 10 minutes until pasta is fully cooked.
Ladle into soup bowls. Serve with Parmesan cheese.
Lower Fat:
Just don't sprinkle the end product with Parmedan cheese and you're set for a very low fat and high fiber meal with this "stew." The soup base is about 15% fat calories and you add a few percentage points with the chicken or turkey you add.
Notes:
A serving of fresh fruit as a dessert goes well with this meal.
Any meat can be used in this meal but I find leftovers from a roasted chicken are an excellent addition. I'll often freeze leftovers in individual packages just for such use.
While I have not tried it, this should also make a useful liquid meal if the finished stew is placed into a blender set to liquefy. Unlike some other meals that would change taste on liquefaction, this stew should retain its basic flavor.
---
Comments? Please use the contact page form.
Copyright © 2002 Tom Simondi, All Rights Reserved